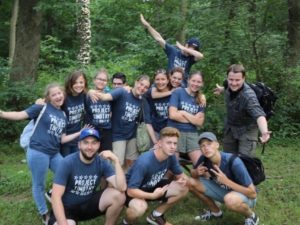 The apostle Paul met Timothy when Timothy was very young.  Paul saw his potential and spent years investing in Timothy's gifts, training him as a leader, and releasing him into meaningful ministry.  Project Timothy's goal is to inspire, motivate, train, and release a group of young leaders in the Vineyard!
We are so excited to send seven of our youth to PT to be in this environment and have God continue His work of transformation in their lives.
Pray for our team as 7 youth and 2 leaders fly to PA. Seven of us are flying out on Friday morning, and the other two on Monday.
We will be in PA from July 28-Aug 5.
Thanks for your prayers!