In the summer of 2007, Flatlanders Inn opened its doors. In the 10 years since that time, we have been through many changes, including several expansions, and we have been home to a total of 112 people!
It is now 2017, and we are celebrating our 10 year anniversary! We invite you to join us in the celebrations. 
It's hard to sum up what the past 10 years have meant for us. How do you describe 10 years of the joys and challenges that come with living in community and taking in people who need a safe and nurturing place to get their feet back under them? To get a sample of some of the things it means, we invite you to check out our special edition 10th Anniversary Newsletter, where we have collected writing from current Flatlanders residents, memories from friends and former Flatlanders residents, and photos from across Flatlanders' lifespan. Look it up on our website or pick up a copy at the info table.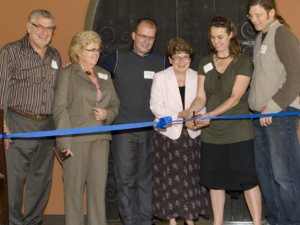 We will be celebrating on Sunday, May 28, 2017, and you are invited to come celebrate with us! Flatlanders Inn will be running the morning church service (10am), then at noon we will have lunch, live music, an open house, and a living museum.
~ Tara Glowacki