Still on the fence about whether to participate in SOAR HEARTLAND?
Just DO it! You won't be sorry.  Click this link to go straight to the application: SOAR APPLICATION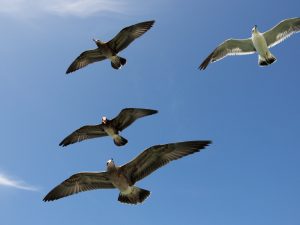 Photo by Kevin LEE on Unsplash
There will be:
Excellent teaching
Spirit-filled worship
Life-changing opportunities
Deep challenges
Transformative prayer
Relationship building
Thanks to the new restrictions we can operate as a day camp with up to 25 people in the group!
WHY COME?
Meet with Jesus

Experience God's Heart for Winnipeg

Looking for a catalyst to renew your heart for Jesus?

Don't just want to go to a youth conference, but want to get hands-on with ministry?

Experience God stretching you outside your comfort zone as you invest the 5 days into training, worship and ministry.

Experience the needs in your local community and maybe start a long-term relationship with a local ministry.
Here is the detailed schedule if you'd like to take a look: DETAILED SCHEDULE
The schedule is VERY flexible. Anyone is welcome to come and join us for the evening sessions, either at the church or from your own home.
POSSIBLE MINISTRY EXPERIENCES
You'll notice that there are two days for us to experience ministry opportunities. These are some of the possibilities we're considering:
hanging out at 710 Aberdeen – helping with lunch, kids ministry
serving our own ministries by sorting the 'resource pile' and getting things back in the vaults as we prepare for more in-person ministry
partnering with Mercy Boot Camp  – preparing food hampers
joining in with Love Lives Here
preparing a video 'concert' that we can share with nursing and care homes
?????
Click this link to go straight to the application: SOAR APPLICATION
WHAT ABOUT FOOD?
**Update – there is no longer a food delivery option due to covid restrictions. Participants will be required to bring their own food.  OR there are a few restaurants nearby if you'd like to walk and get food, OR you can use another delivery service of your choice! FOOD IS YOUR RESPONSIBILITY (but there will be snacks available)