What are you doing the first weekend in July?  Why not pitch a tent (or camper… or sleep under the stars) at our annual Vineyard camp-out?  Mark your calendars now for this great opportunity to make some new friends, share quality time together, play games, relax, sing songs, tell jokes (and maybe a few camp-fire stories), roast some s'mores and enjoy creation together.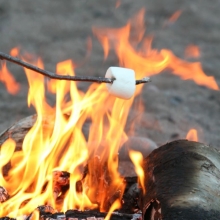 On Sunday, we'll have a service in "nature's cathedral" (there will still be a regular summer service in the city as well).
July 3 – 5 (Friday – Sunday)
Bird's Hill Park (in the group camping area).
For now, mark your calendars.  We will have some registration details closer to the event.