Sometimes life can feel a little overwhelming, busy, lonely – like life is waging a war against your sanity by hurling all kinds of… um… manure at you. Sometimes it's good to go into retreat mode – to get away from the regular in order to relax and recharge. That's exactly what we're going to be doing on our Men's Retreat, April 12-14 (starting Friday evening, ending Sunday afternoon) at Camp Arnes.
You are invited. Whether you're young or old, a newcomer or a long-time Vineyardite – whether you can afford it or not, or if you feel like you need it or not – you're all invited.
It will be a relaxed time to be together, hang out, be refreshed, renew old friendships and make new ones. Also, during a few sessions we will explore the theme "Tending our Hearts" with special guest, Richard Jones (from Fatherheart Ministries). Amenities include archery, swimming pool and hot-tub, the great outdoors, etc!
When: April 12-14
Where: Camp Arnes, MB (100 km North of Winnipeg on the shores of Lake Winnipeg)
Cost: $90 (accommodation and food included). If you need subsidy, or cannot afford this, please contact the office. We don't want the cost to limit anyone!
Who: Every guy
Reserve your spot with a payment.
>>>Thank you to everyone who registered for the retreat! Registration is now closed.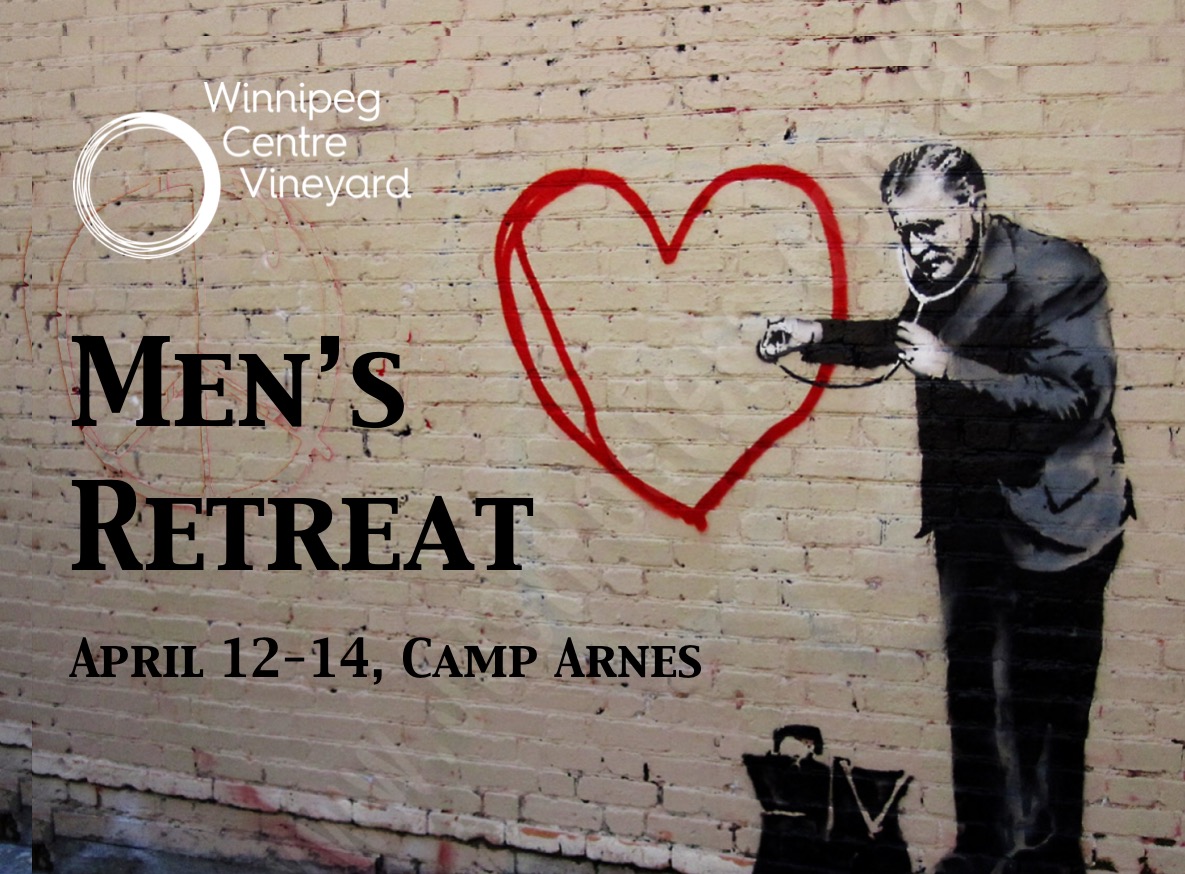 Street Art credit: Banksy